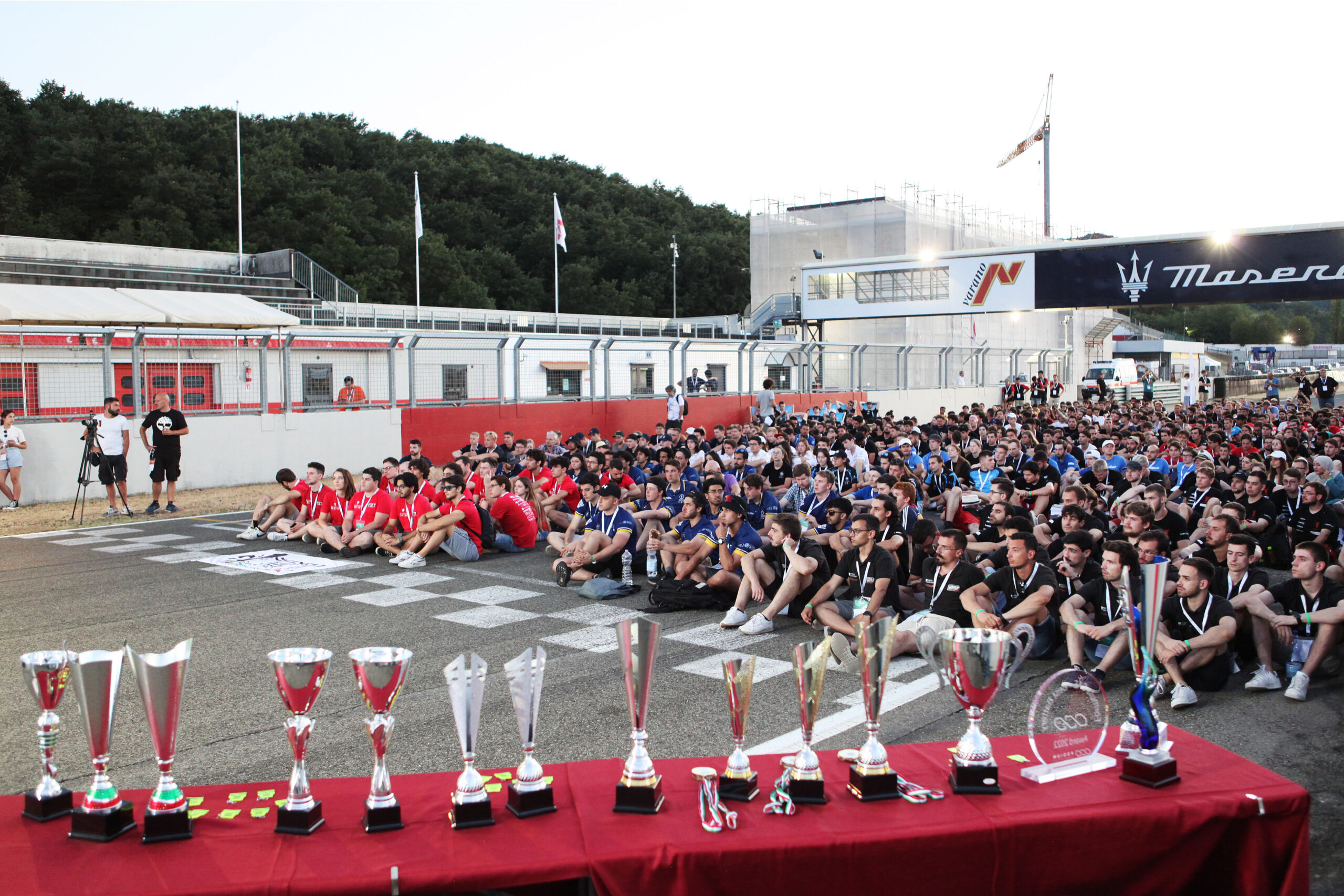 History
Formula SAE is a student design competition which involves the departments of engineering of the Universities worldwide organized by SAE International (previously known as the Society of Automotive Engineers, SAE). The competition has been launched in 1980 by the SAE student branch at the University of Texas (Austin).
The concept behind Formula SAE is that a fictional manufacturing company has contracted a student design team to develop a small Formula-style race car. The prototype race car is to be evaluated for its potential as a production item. Each student team designs, builds and tests a prototype based on a series of rules given by SAE itself.
Each team project is judged in several events divided in static events (design, business and cost) and in dynamic events (acceleration, skid pad, autocross and endurance).
Today, the competition has reached Europe, Australia and Asia with a number of spinoff events. Some of these events are not directly linked to SAE standards but are similar and are called Formula Student.